World Down Syndrome Day 2023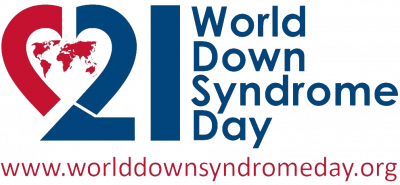 MEDIA ADVISORY
CONTACT:                                                                                                                           FOR RELEASE:
Ashley Orndorff, Executive Director                                                                         Tuesday, March 7, 2023
304-545-6613
Down Syndrome Network of West Virginia Invites Everyone to
Celebrate World Down Syndrome Day on March 21, 2023
Charleston, W.Va. – The Down Syndrome Network of West Virginia (DSNWV) is excited to celebrate World Down Syndrome Day on Tuesday, March 21, 2023. Since 2006, March 21st is recognized as a day to celebrate the uniqueness of the triplication of the 21st chromosome that causes Down syndrome.
The DSNWV invites everyone across the state, including DSNWV families and friends, community partners, and advocates to acknowledge individuals with Down syndrome on March 21st through a variety of activities. Common themes include wearing mismatched socks, performing random acts of kindness and logging in 321 miles of walking or running over the ensuing month.
The DSNWV encourages students with Down syndrome and their families to invite their schools, teachers, and classmates to participate in the March 21st celebration. Coloring pages are available to download and distribute to students on the organization's website at dsnwv.org/blog. DSNWV representatives also welcome speaking opportunities, in person or virtually, to help guide discussions with teachers and students about "What is Down syndrome?"
The DSNWV also encourages participants of any activities to share their experiences on social media with the hashtag #DSNWV or #WorldDownSyndromeDay2023.
ABOUT DSNWV
The DSNWV is a 501(c)(3) non-profit organization established in 2002 by concerned parents of children with Down syndrome. The organization's mission is to enhance the lives of individuals with Down syndrome by providing information, resources, and support to families and professionals and by promoting awareness and acceptance of individuals with Down syndrome.
###
Check out these great Q&A videos to answer many common questions about Down syndrome!
Down syndrome Answers | Canadian Down Syndrome Society (cdss.ca)

Downloadable coloring pages (right click and 'save image as' or download via link)