Get Involved
There are many ways to support the DSNWV, including becoming a volunteer, donating goods and services, or becoming a sponsor of our events and programs. We welcome the opportunity to answer any questions about how to support our mission.
                          
We're looking for people who want to head up small gatherings in different parts of the state!! Regions are divided geographically and will be allotted $1,000 per calendar year to hold local gatherings/outings/events! Funds are available by application, and it is preferred to have 1 Rep per Region. No experience necessary, and we will help assist with planning and advertising.

Reps are not required to serve on the Board of Directors but are invited to join meetings (virtually) to report back on their gatherings and discuss future events/needs.

Forms are posted to the DSNWV website to request funds, as well as After Action Reports. Both are required PER EVENT. All applications will be subject to approval by the Board of Directors and ongoing review of Reps will be completed by participant feedback.

If you are interested in being a Rep for your region or have any questions, please email dsnwvinfo@gmail.com, or call (304) 545-6613. We currently need Reps for Regions 3, 4, 5, and 6.




Funds Request

Funds Request EXAMPLE

After Action Report

AAR Example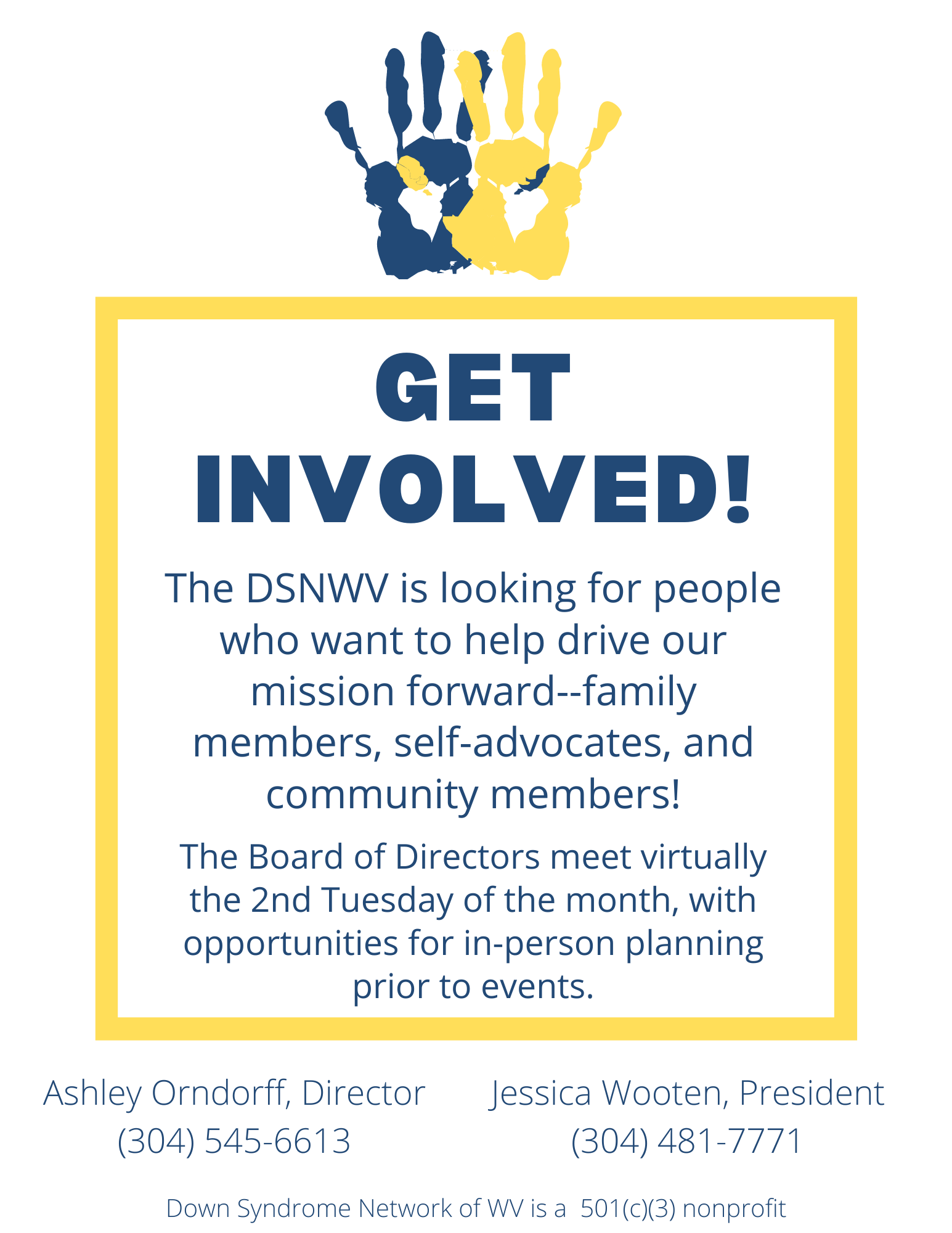 Event Volunteer
Whether you want to get hands on and help with set-up or prefer to handle online duties, we have a task for you! Submit the form below to join our awesome group of volunteers.
Default Panel
Sponsorships
We are always seeking financial and in-kind sponsorship partners to help support our mission. Sponsorship opportunities are available year-round. The largest event is our annual Buddy Walk every fall. We also seek sponsorships for other events throughout the year as well as for our New Parent Packets, Family Engagement, and Medical Outreach. Sponsor recognition is available on our website, Buddy Walk t-shirts, printed materials, and via shout-outs on our social media pages, and we are open to other recognition suggestions. To discuss sponsorship opportunities, either use our Contact Us form or send and email to dsnwvinfo@gmail.com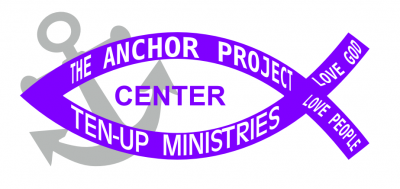 Default Panel
Donations
The DSNWV is a 501(c)(3) non-profit organization, and all donations are tax deductible. To donate, choose one of the convenient options below:
    -Makecheck payable to "DSNWV" and mail to: P.O. Box 7102, Cross Lanes, WV 25356
    -PayPal: paypal.me/dsnwv
    -Select the "Donate" button at the top or bottom of our website.
Amazon Wish Lists